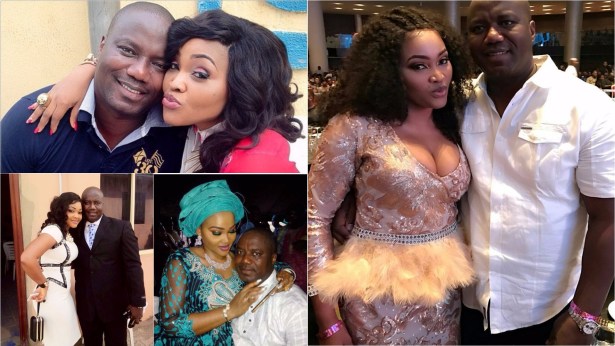 Mercy Aigbe's husband Lanre Gentry spoke to BON on his alleged failed marriage to the actress.
---
According to him, he has tolerated so many actions from Mercy just to keep their 7 years marriage intact. He added that he has only shown her support despite the unbelievable things he has seen her do.
"Would she have been in my house for 7 years if I beat her? I dont know why she pulled such a picture stunt but I know the person that rented the house for her and the pictures and all are just stunts to paint me bad and gain sympathy. You know where Mercy was before I married her and in 7 years, I think I have tried but she has other ideas and most of the things that I take from her, most men wouldnt take it and I hope she wont allow me to talk if she keeps smearing my name. I am trying to be calm because I dont want to use my hand destroy what I help create."
Lanre Gentry is reportedly under investigation for battering his wife by the Lagos state government. Reports say Mercy reported the case herself and she personally leaked pictures of her battered face online.